About Us Educating Kids is an Australian owned business dedicated to education for the Early Years. We believe in making beautiful resources available to all children.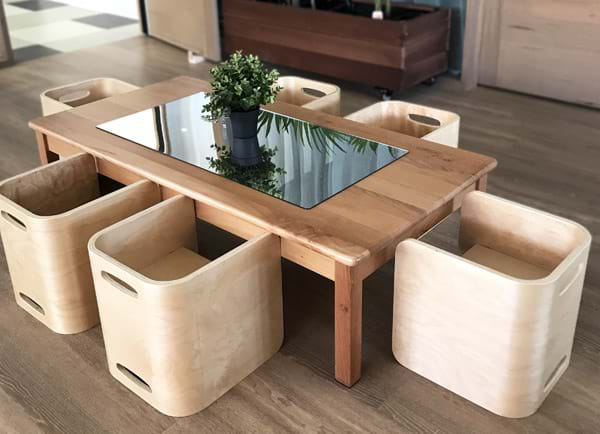 Our Company
We offer quality resources that create a natural, relaxed foundation in which educators and children can add their own passions and personality.

We promote natural resources like timber. Through the warm feel of timber, a sense of wonder about natural resources is created. Natural resources also better reflect the child's home environment.

We offer resources that promote open ended play. Children learn through exploration and imagination and our resources create endless opportunities and positive learning experiences for the children.

We respect our environment working with like-minded suppliers and manufacturers to offer a range of natural and recycled products. Supporting a number of local and indigenous communities by supplying handmade resources.
Our Offering
We work closely with Early Childhood professionals to develop unique resources for the Early Years and offer an affordable product range including:

Furniture
Toys and educational resources
Outdoor equipment
Consumable supplies (nappies, wipes, gloves, cleaning and art and craft)

Our Education Consultants work closely with our customers to service: New Centre Fitouts Room refurbishments Training and support on product features Ideas in creating inspiring play spaces Educating Kids invite all customers to be a part of our VIP Program to receive special discounts and offers.
Our Team
Our team are fun, passionate and energetic individuals that are focused on building long term relationships.

We care about our customers and provide ongoing support and solutions, working together to achieve your goals.

Our Education Consultants have experience to assist you in making the right product choices to create engaging play spaces.

We are dedicated to building and maintaining great relationships with our customers.